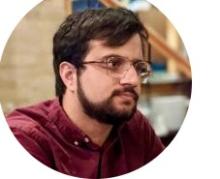 The Stallybrass Prize is awarded to the best essays in the study of material texts, one by an undergraduate and one by a graduate student. The committee received many excellent essays this year in both categories. The submissions this year demonstrated more than ever the huge range of the study of material texts at Penn.
Graduate category:
 Co-winner: Zain Mian (Comparative Literature and Literary Theory Program), "Through the Lens of Urdu: Reading World Literature in Adabī dunyā"
 Judges' citation: Mian's excellent essay demonstrates how in both content and material form, the early twentieth century Urdu-language magazine Adabī dunyā fostered a multi-directional relationship between Indian readers and works of the Western canon—in this particular instance, the writings of Dante Alighieri.