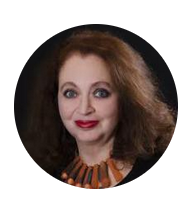 Professor Weissberg had received an honorary degree from the University of Graz this July, 2022, the first woman in the Humanities to be so honored.   https://germanic.sas.upenn.edu/news/university-graz-awards-honorary-degree-liliane-weissberg
In the Spring 2023 semester, she will be a Senior Fellow at the International Research Center for Cultural Studies (IFK) in Vienna, and in Fall 2024, she will be curating an exhibition on the Enlightenment, to open at the German Historical Museum in Berlin.
She has given keynotes at events in Lisbon, Munich, and other notable institutions.
In 2021, she published a critical edition of the writings of Benjamin Veitel Ephraim (in German), and an anthology on psychoanalysis (in English) earlier this year.