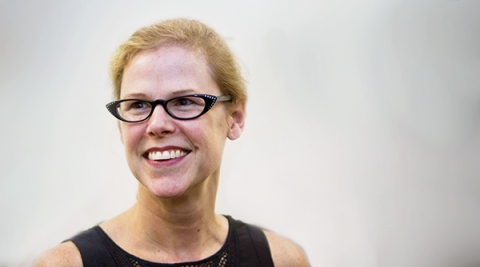 5:00pm - April/19/2022
The Penn Public Lectures on Classical Antiquity and the Contemporary World
The second lecture in the series considers the development of expert skills required to invest in rebuilding the deep past — philology, dialogue and dialectic, understanding through migration, the preservation and interpretation of evidence, the creative imagination of past lives — as a humanistic ethic of care. The Penn Public Lectures aim to advance the public good in the United States through lively, rigorous, and timely engagement with the classical past. 
Speaker: Joy Connolly, American Council of Learned Societies, President
Joy Connolly began her service as President of the American Council of Learned Societies on July 1, 2019. A scholar of ancient Roman rhetoric and political thought and their enduring influence in modernity, she came to ACLS after serving as provost and interim president of The Graduate Center of The City University of New York, the principal doctorate-granting institution of the nation's largest public urban university. Prior to joining CUNY, she was dean for the humanities in the Faculty of Arts and Science (2012-2016) and director of the College Core Curriculum at New York University (2009-12). 
Location:  Penn Museum, 3620 South Street, Widener Hall
The series is supported by the Arete foundation in honor of Edward E. Cohen.