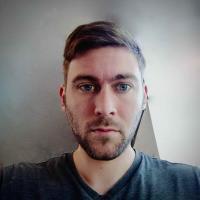 11:00am - April/22/2022
Bryan will be defending his dissertation on Friday, April 22. 
Title: Fragments of the Concrete: Ecology and Technical Media in German Romanticism 
Supervisors: Catriona Macleod (U Chicago) and Warren Breckman (U Penn)
Readers: Adelheid Voskuhl (U Penn), Leif Weatherby (New York University), Gabriel Trop (UNC Chapel Hill)
In person and on zoom:
https://upenn.zoom.us/j/98967147192
Family, friends, colleagues are invited to attend the talk, ask questions, and celebrate the completion of the degree!
Place:  Cherpack Lounge, 5th floor, Williams Hall
Masking is required inside buildings except when actively eating.
Visitors to campus and University-sponsored events and gatherings must complete a PennOpen Campus pre-screening on the day they visit. They must present their Green Pass on request and comply with all University requirements while on campus.
Those living outside of the US should complete their PennOpen Campus upon arrival to campus, as its use may not be accessible in other countries. 
The University requests that visitors not come physically to campus if they feel ill or have been recently exposed to a case of COVID-19. Although not required at this time, it's strongly encouraged for visitors to be up-to-date with their COVID-19 vaccinations.
Access information on how PennOpen Campus works.